Research Databases
LWHS Library

The research databases on this page are provided through a subscription to TexQuest. Access to these resources requires a password. LWHS students can obtain a password from the library.


Using PowerSearch will pull resources from all of the databases shown in the first section below. Each of these databases can also be searched individually.
Digital resources that prepare students for college, career, and military by providing authentic practice tests, skill- building exercises, interactive tutorials, helpful eBooks, and articles.
---
Britannica e-Books contains nearly 150 titles in collections covering language arts, literature, humanities, physical science, American history, government, and extra-curricular interests.
---
Britannica School is a safe, up-to-date, and age appropriate information resource that includes encyclopedia articles, multimedia, primary resources, games, and other learning resources that support student research.
---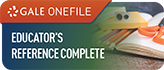 Educator's Reference Complete is a selection of more than 450 full-text academic journals, hundreds of full-text reports, and many premier reference sources. Included content focuses on educational principles, child development and psychology, and best practices in education. A majority of the full-text titles included are also found in the ERIC database. The database is updated daily.